Good Ideas Need to be Visualised
SPECTRUM_mobile - this is as fast as it gets!
There is a façade in front of us, a little outdated. The task is clear: It should look beautiful, preferably with "bold" colours. And of course, it must fit into the streetscape. The A1 colour card is quickly pulled out and a colour combination is determined. With both hands, the selected main, accent and accompanying shades are held more or less elegantly one above the other, depending on the position in the colour card.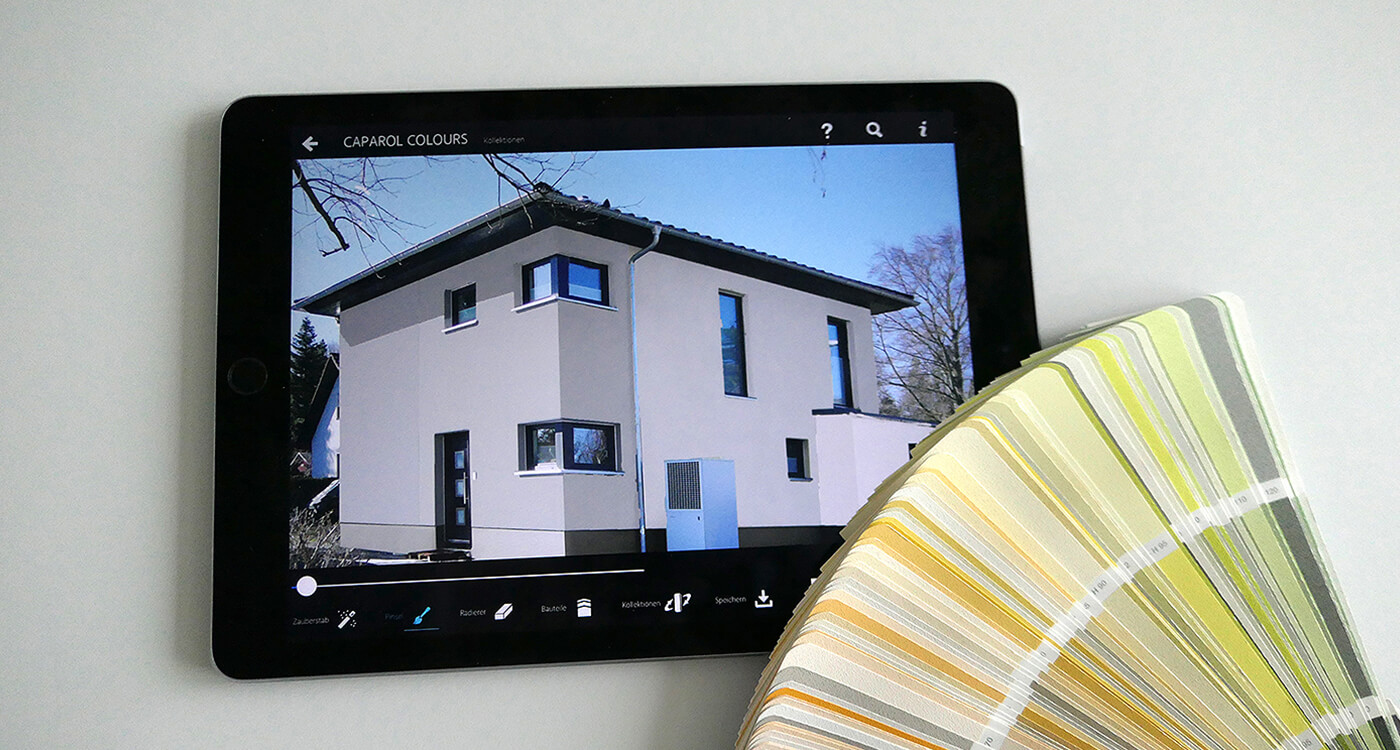 The facade's structure represents the next hurdle: How much of which colour and where on the façade? A picture could be helpful now! No problem if iPad or iPhone are at hand. With a smart app, the facade can be easily photographed, roughly masked - the idea just needs to be sketched - and quickly designed in the desired colour shade. In this way, not only the colours can be defined, but the entire design idea can be visualised directly on site. This can be done even faster with an image from the library: simply place the desired shades in the processed images and display the design idea. You can really impress with the live video: here, surfaces are convincingly coloured in real time.
No matter how - entangled fingers are a thing of the past! This is ensured by the free app SPECTRUM_mobile, which is available in the iTunes Store and in the Google Play Store for download.
And those who simply want to check the feasibility of a certain colour shade will also find current information here. In addition, there is an animated colour mixer that determines the mixing ratios of the shades.
Spectrum_mobile app