Marketing support
Customer care and acquisition
Successful marketing: This entails making you and your services known, maintaining existing customer contacts and winning new customers.
For this you need the appropriate communication aids. And ideally these advertising aids are individualised with your logo, company data and possibly even your pictures:
Paint news
Flyers
Dealer search
Posters and advertisements
Events
For your advertising under your own direction
Here we present a selection of advertising aids and information material. The complete offer – including many give-away articles and customer gifts – can be found at www.caparol-shop.de.
Your own brochures – a high quality 4-page brochure, individually designed for you by Caparol. The cover page introduces your company and shows text and illustrations as you require – plus three pages with product-related content which you can choose from a total of twenty topics according to the building kit principle.
Information about campaigns and products for your customers – your company impact on the front and back pages, plus individualisation with three company illustrations.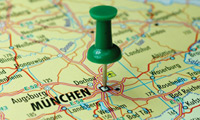 As a Caparol dealership partner you have the possibility of registering free of charge for the dealer search on the Caparol website and in the Caparol apps.
Messages directly to your customer's letter box – for the targeted approach, with your sender's address. For example, you can arouse demand through the dispatch of topical brochures. Or stimulate renovating campaigns generally with the Creative Card. There is the attention-getting mailing as desired, also including choice of target-group and addresses.
Posters and advertisements
Make use of our templates with a free field for your company logo.
Caparol also supports you with your events – for example with a bouncy castle, an exhibition stand and campaign ideas, such as a children's painting competition.